Vertically strapped to a grid of chains, a blindfolded and muzzled Hugh Hunter awaits his leather master, Trenton Ducati. Trenton finally emerges from the shadows with a flogger draped over his ripped body. Trenton bites down on Hugh's submissive ass and reminds Hugh, "You're my property today." Trenton starts flogging Hugh's ass and torso. The relentless flogging gives Hugh a hard-on, so Trenton pulls out Hugh's cock and has it taste a twirling flogger on its throbbing head. Promising a surprise for his plaything, Trenton pulls out a violet wand and edges Hugh while the wand sparks over Hugh's balls, chest and tongue. Hugh finds himself in a rope harness with his hands tied behind his back. Trenton manhandles his property's chest and gets another taste of its cock before bringing out the crop. After warming Hugh's nipples, cock and ass with the crop, Trenton shoves Hugh down for a rough blow job. Hugh gasps for air as Trenton assembles a clothespin zipper from torso to thigh. Trenton fixes the ends of the zipper to the ground and yanks Hugh into the air. Hugh screams for mercy as the clothespin rip away from his tender flesh and Trenton crops away to the sounds of his screams. Trenton has his hunk of meat bound and bent over between two posts as Trenton's fat cock enters his tight hole. Hugh's fucked relentlessly until his master busts all his cum and smears it all over Hugh's face.
Click Here To Watch The Full Scene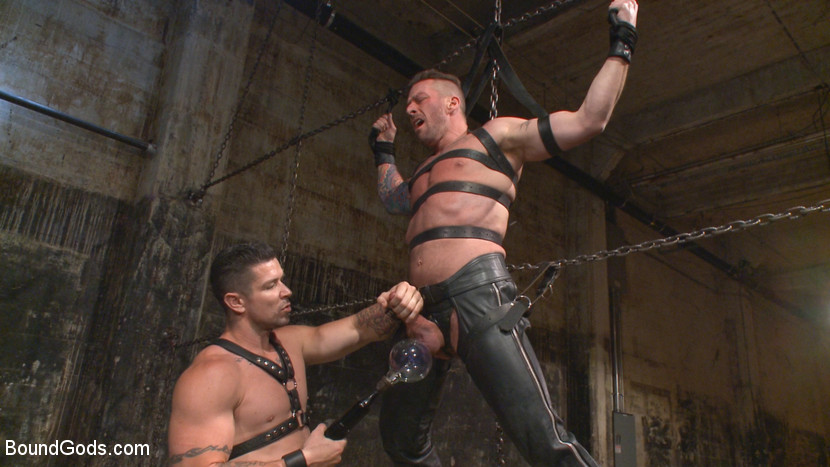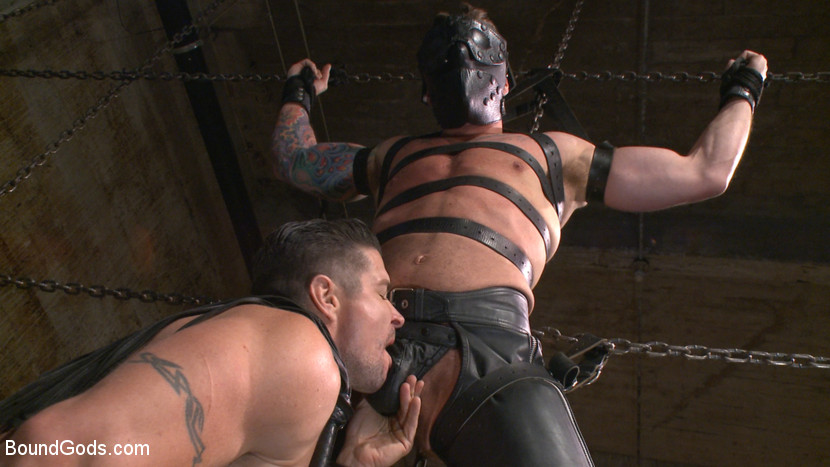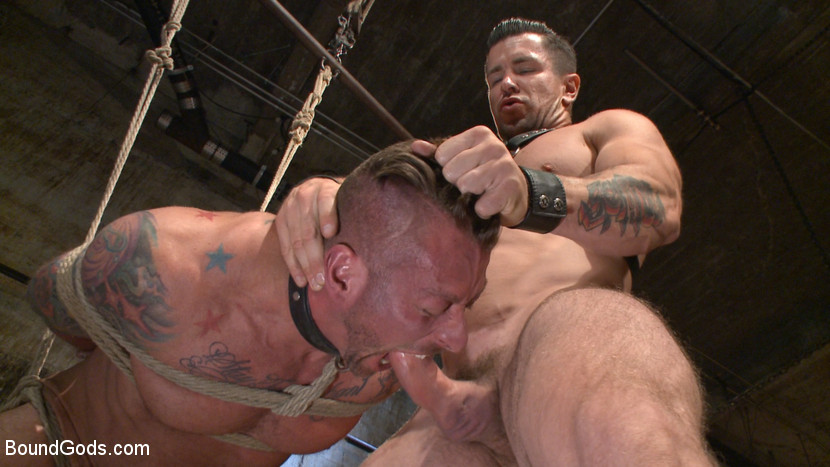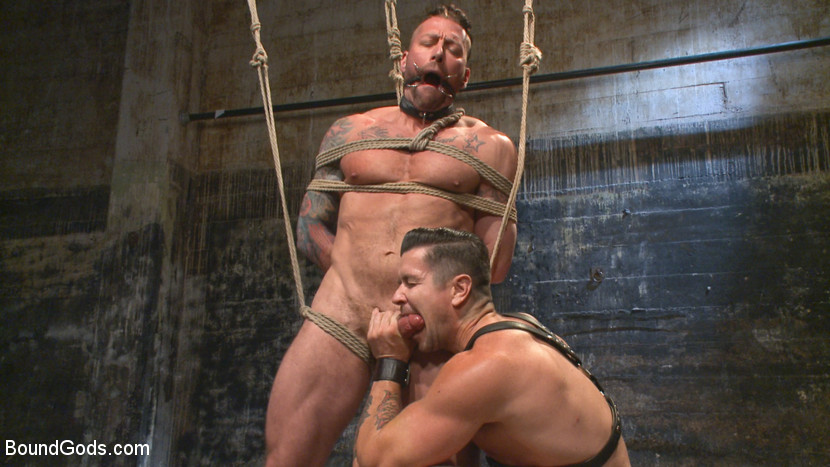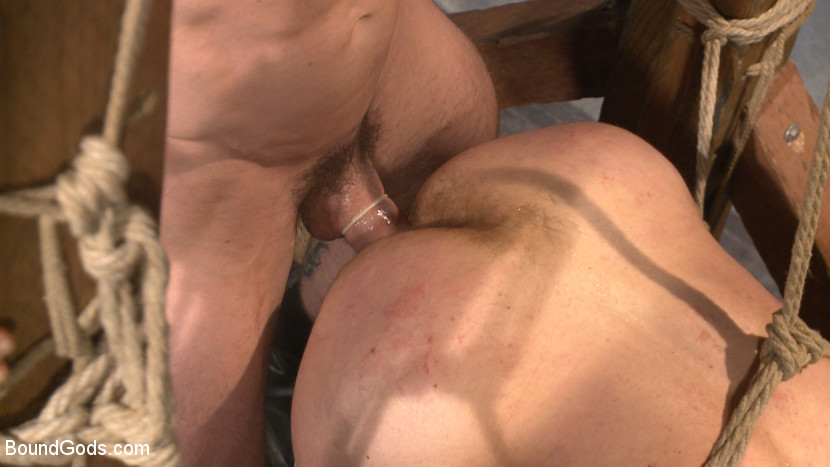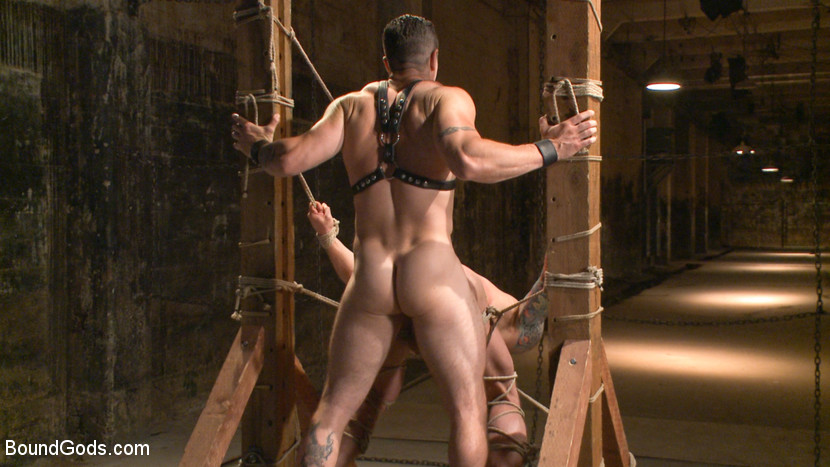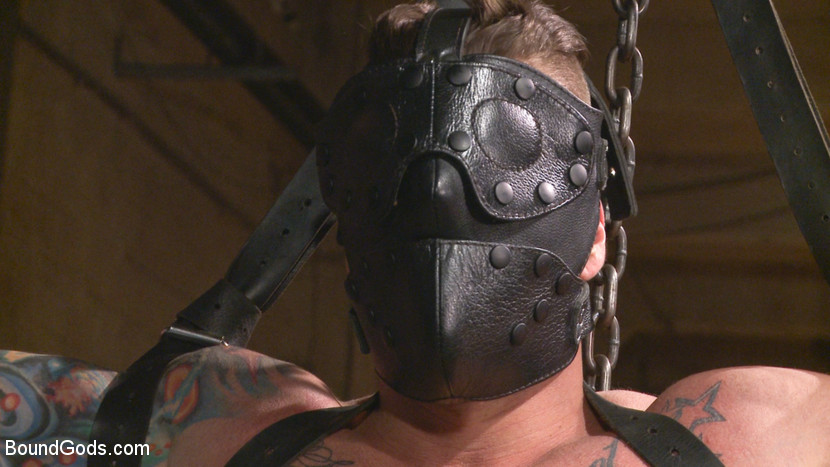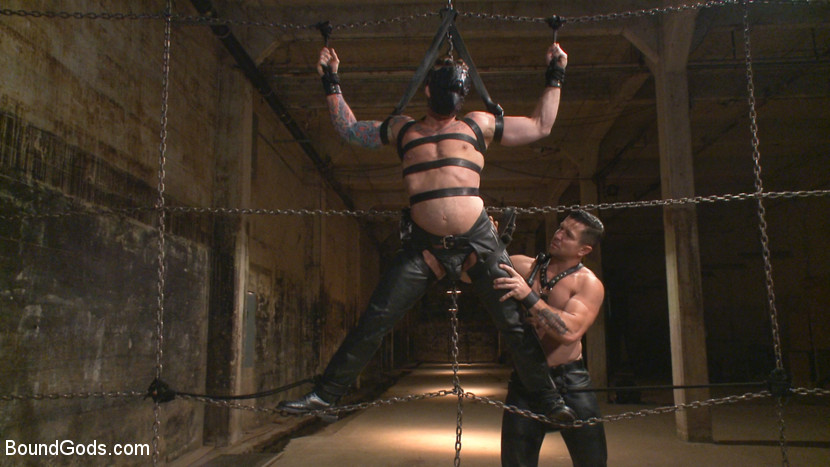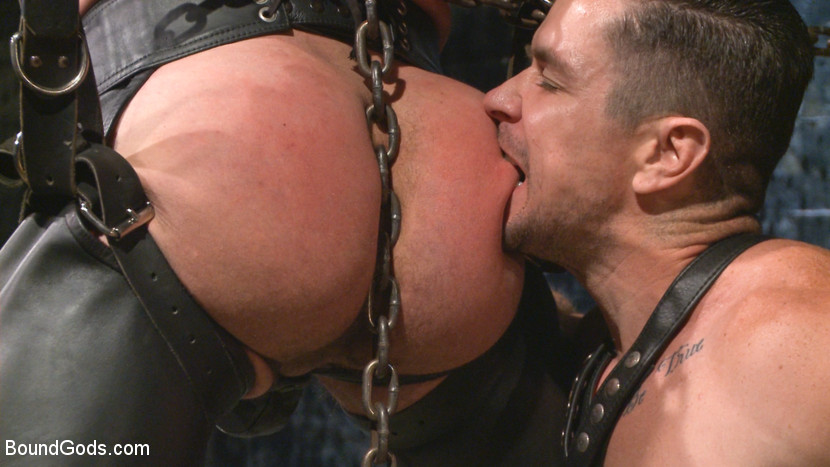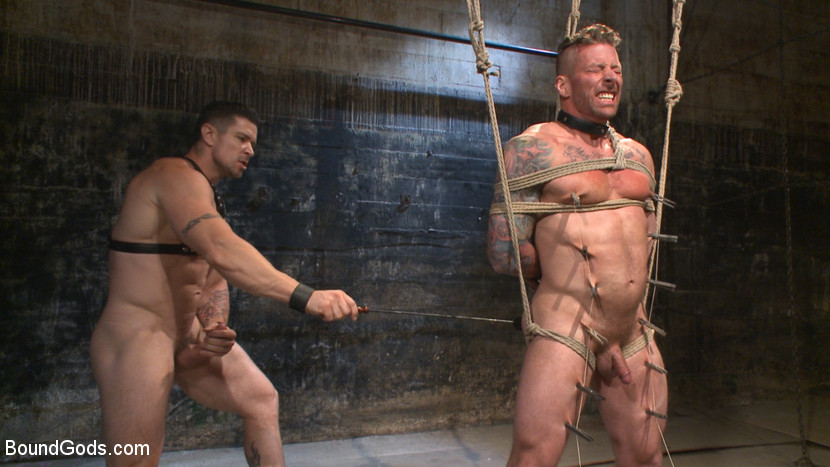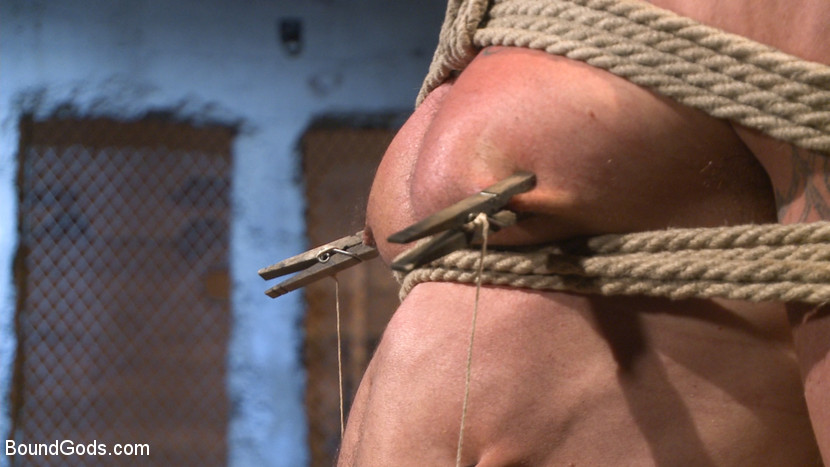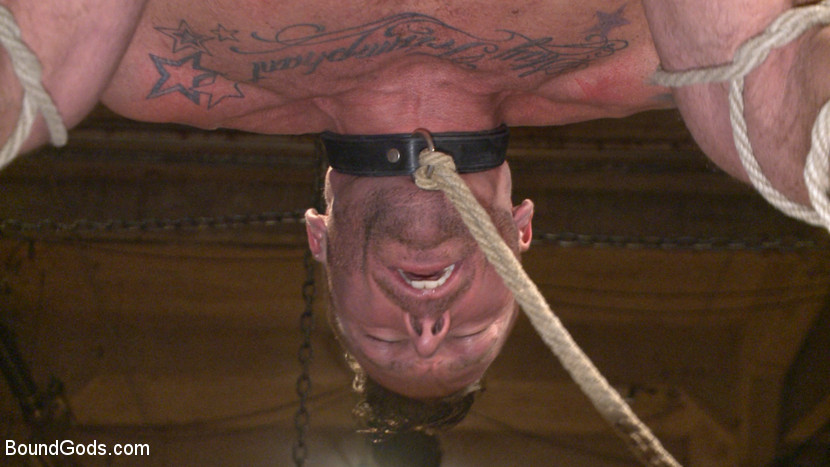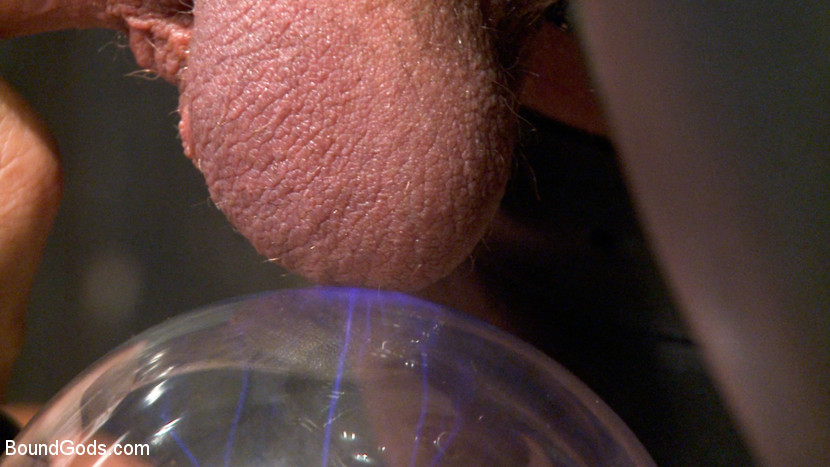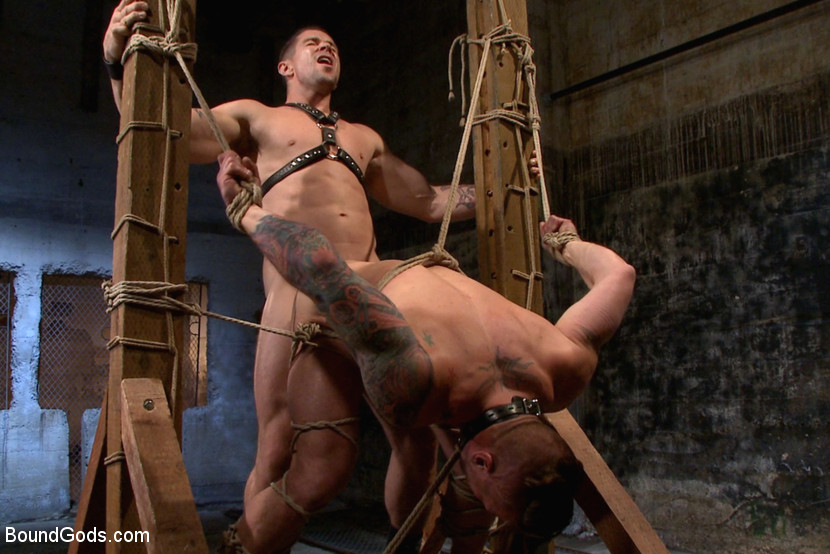 FREE TOUR OF BOUNDGODS – HOT MEN HELPLESSLY BOUND AND ABUSED!
Related Posts from MarcDylan.com