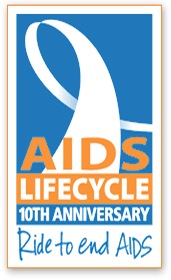 Hey everyone, thank you so much for taking the time to read this. This is something much more important than talking about the latest scene that came out or who the hot new model is. This is about my friend Adam Robinson's participation in the AIDS Life Cycle Ride. Adam has become a good friend over the past couple years and he has such a great personality and outlook, I feel very lucky to have met such a good soul. I hope all of you that have the ability will contribute generously to this all too important cause. Please help with whatever amount you can.
Here is the link to donate, along with a personal message from Adam that I'm reprinting in my blog post here (see below).
Thanks so very much to each and everyone of you!
Your friend,
Marc Dylan

FUNDRAISING LINK:  http://www.tofighthiv.org/goto/AQRALC12

YEARS OF PARTICIPATION: This is my second time participating as a rider, my 8th ride total. Prior to my first time riding in 2010 I had previsouly participated as a roadie on the lunch crew. It's often said that the roadies work harder than the riders.  Having done both – I think that might be true.

WHY I RIDE: I ride to raise awareness of HIV/AIDS, in hopes of preventing the further spread of it.  I ride to raise money to support the many HIV/AIDS services provided by the San Francisco AIDS Foundation and the LA Gay & Lesbian Center. I ride in memory of all those we've lost to this pandemic. I ride as a Positive Pedaller going on 21 years of living HIV+  I ride because I can.

PERSONAL HISTORY: I turn 42 in April. April also marks my 21st anniversary of living positively with HIV. That's half of my lifetime.  I have no regrets of my past, only memories of lessons learned. I'm thankful to be living a healthy and very happy life.