Last month in Los Angeles, gay porn star Trenton Ducati took home the Gay Performer of the Year award at the 2013 XBIZ Awards, the porn industry's version of the Golden Globes or the Oscars
Trenton hails from Seattle, Washington by way of the Southwestern United States and I had the pleasure to get together with Trenton for this short interview that I hope all you guys enjoy.
Trenton is 6′ 1″ and a strapping 215 lbs of hot muscle with beautiful green eyes. Trenton says that he endured a 15 year addiction with Crystal Methamphetamine and last month has 5 years sobriety! He is really an advocate to the cause and points out that there is help and offers to lend an hand to anyone who has trouble with it.
You can follow Trenton on Twitter and or friend him on Facebook.
Marc Dylan: What does 2013 hold for you? Any new projects you're excited about?
Trenton Ducati: I am very excited about moving to San Diego!!!!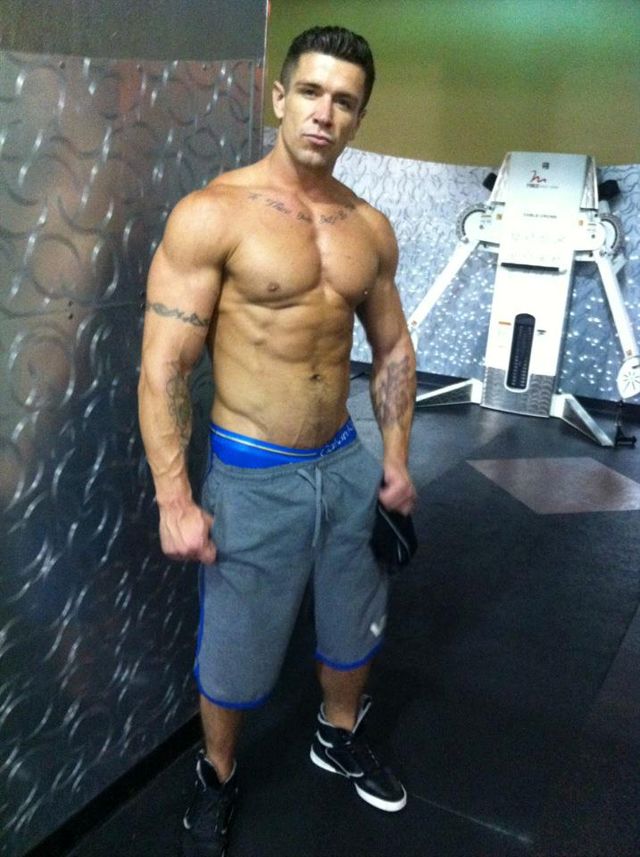 Marc Dylan: Who have been your favorite scene partners to work with?
Trenton Ducati:
Marc Dylan of course. I get along with most scene partners. There have been so many good ones!! I think
Jesse Santana
and
Tate Ryder
along with you were all awesome, but to work with and develop a plan and end game for a scene I would say
Adam Killian
.
Marc Dylan: Whats your favorite body part?
Trenton Ducati: I am definitely an ass guy. I can be totally be satisfied rimming! Yum!
Marc Dylan: What would people be surprised to learn about you?
Trenton Ducati: I am actually a TOP … lol
Marc Dylan: How does the industry affect your ability to have a normal relationship?
Trenton Ducati: Well sometimes normal can seem boring. Its important to separate the two.
Marc Dylan: What was the worst job you've ever worked?
Trenton Ducati: Working at a Subway
Marc Dylan: What's been the high point of your career so far? Is there an achievement that you're most proud of?
Marc Dylan: Do you ever see yourself leaving the adult film industry or otherwise branching out to work on other projects?
Trenton Ducati: I really want to film my own content. After the industry I will continue with my personal training business.
Trenton Ducati & Boyfriend, Tate Ryder
Marc Dylan: In the future do you think you will view your experience in the industry as a positive or negative part of your live?
Trenton Ducati: Its been a life changing positive experience for me. This industry has provided me with the ability to travel pay off debt and meet quality people.