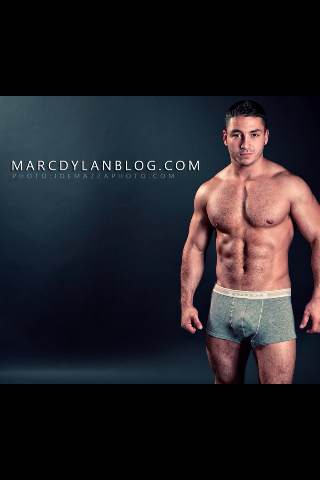 Hey guys just finished up my San Francisco trip. It was so awesome. I was there for 3 weeks and got to hang out with some great friends. I filmed some really hot scenes for Falcon Studios and met a really hot guy that I hooked up with the whole time. Each morning my day started with a mile walk to the Castro to meet my best buddy Casey Williams for breakfast and talk about our day ahead. After breakfast we were off to the gym where we had some great workouts (see this post).
Then off to my hotel for a nap and to wait on my buddy Blake to get off work and come over to hang out and play. I met him on Grindr and we got along great from the first time we met. He is really hot and such a good top. He even has a little kinky streak we did some water sports a couple of the times we played. Sooooo hot!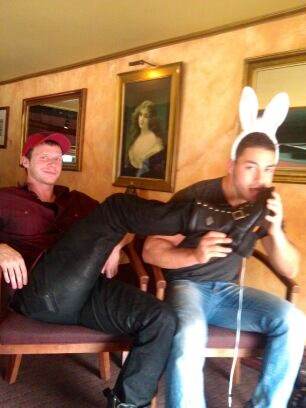 After Blake would leave I'd head back to the Castro to have dinner with Casey Williams and then coffee at Twin Peeks. Seeing him everyday was one of the best parts of my trip, I cant decide if he is my best friend or big sister. In addition to all this I got filmed in one of the most enjoyable scenes I've done with Landon Conrad. Landon is such hottie and such a nice guy. Erik Rhodes and Trenton Ducatti even joined our scene. I squeezed in a night of cuddling with the all too cute Brian Bonds what more could I ask for.
I always love going to San Francisco because I have so many friends there. I had a great dinner and even better conversation with my friend Kristofer Weston. He is a great director and such a good guy to be around and I always love seeing Falcon VP Adam Robinson he is so funny and makes me laugh all the time. He also is one of the best people I've met in the industry and someone I frequently ask advice of. We didn't get to have dinner this time, but I'm dragging his ass out next time lol.
My last night I had dinner with Casey Williams, Landon Conrad and Brian Bonds, making for a perfect end to a perfect trip.
I can't wait to go back!