Drenched – Lucas Raunch
Michael Lucas writes about our scene together on his personal blog:
Marc Dylan might be a muscular, hot-shot pornstar, but it takes Michael Lucas to properly introduce him into the world of raunchy gay porn. Marc begins by showing Michael's cock its proper due — a hot blowjob, and Michael makes sure the beefcake bottom struggles to swallow his 10-inch uncut Russian cock. After Michael is satisfied with the initial oral action, She stands over Marc's face, tells him to open up, and fires a stream of hot piss into his bottom bitch's gaping mouth. The piss flows out of Marc's mouth as he gargles it up so he doesn't choke. Marc gets wet himself: he lets loose a torrent from his dick that makes it looks like the southern pornstar has not pissed in days! Marc soaks the leather mattress so much that Michael cups his hands and splashes wave after wave of piss all over Marc's face and asshole. Michael doesn't wait to roll on a condom and prove what he can do to a bottom boy's ass: Marc's hole puckers up and Michael slides right in, slamming him in a pool of raunchy gay piss! While Marc is moaning and groaning with each thrust, Michael smacks piss into Marc's mouth to shut him up. After they're done fucking, Marc sucks on Michael some more before they both soak their dicks with more urine. And what better to mix in with the steaming yellow mess than an explosion of cum? Michael and Marc never fail to deliver!
Watch Complete Video Here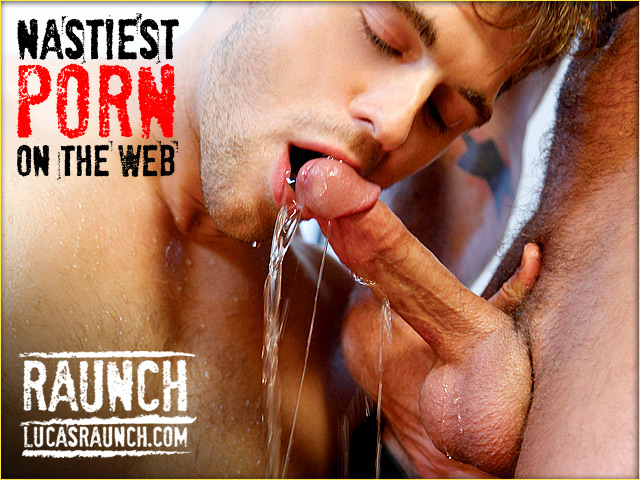 Related Posts from MarcDylan.com