Brian Bonds, Jimmy Durano , Kris Anderson and Spencer Fox
Marc Dylan starts off his gangbang blindfolded. He has no idea who the guys are as they file in one at a time to smack his ass and shove their crotches in his face. When he takes off his mask he's happy to see four of his favorite big-dicked studs: Brian Bonds, Jimmy Durano, Spencer Fox, and Kris Anderson. Dylan works his way around the pack giving each cock a juicy welcome. He starts with Bonds, a young redhead with a rock hard cock. Next he moves over to Durano's thick Latin meat, followed by all-American Spencer Fox and his 8-inch battering ram. Finally Dylan reveals Anderson's mammoth cock, a whopping 9×6 mouthwatering prize. Dylan proves he's the right man for the job, sometimes even taking two of the huge dicks in his mouth at once… a real cock-sucker's dream!
Be sure to also check out anal sex version of this scene here.
Watch Complete Video Here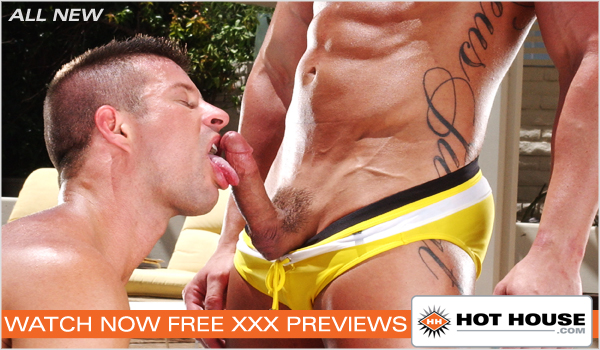 Related Posts from MarcDylan.com