BoundJocks.com
Tickle- tickle. Marc Dylan finds himself helplessly strung up to Knotty Brent's Tetruss Yoga Rig. Brent tickles every part of the dangling Marc from his chiseled abs to his exposed arm pits and right down to his toes. Even though Marc's trunk's say "don't" that doesn't stop Brent from unzipping them from the back and tickling his balls too. Marc can only react and try his hardest to get away from his relentless tickle torturer.
Watch Complete Video Here
BoundJocks.com is unlike any other bondage site you have seen before. Tired of the dirty, dark dungeons you always see online? Our guys are well-hung, muscular and damn good lookin'… They get trussed up in a clean white space by bondage experts you can trust. BoundJocks.com is for the beast hidden in all of us!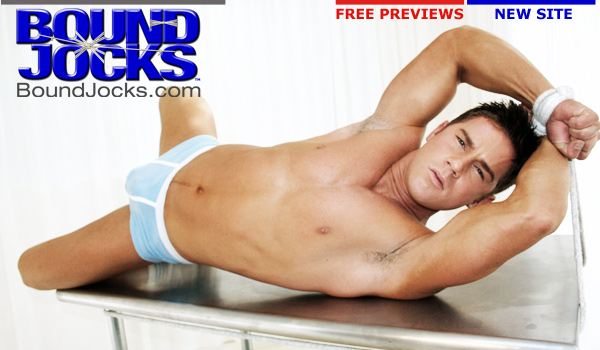 Related Posts from MarcDylan.com